Commit to one another on the edge of the world at the Casey Key Resort Grand Pavilion.
Transport to a place of splendur when your event is at the Casey Key Resort Beachfront Grand Pavilion with views of endless horizon and sunsets.
Wrapped in lush tropical flora and swaying coconut palms that taunt you to barefoot parade down a sandy path curving through a calming sea oat garden and audience of turtles quietly cheering your arrival to one hundred seventy-five feet of Casey Key Resort private white sand beach forever caressed by the rhythm of timeless waves lapping upon the shoreline; served up with plenty of fresh gulf shore breeze of the sunny Gulf Shores of Florida on Casey Key.
Weddings are wonderful at the One and Only Original, Casey Key Resort
Casey Key Resort Beach Front Pavilion Weddings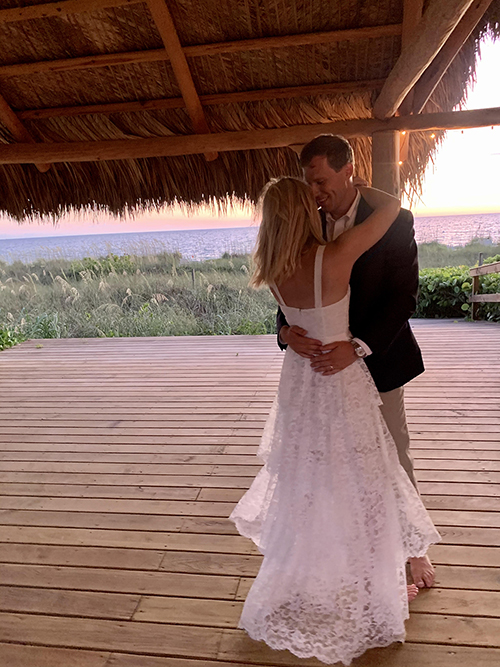 Casey Key Resort is a spacious 4 acre private beachfront property on Casey Key.
Guests with boats enjoy boat docking on the Blackburn Bay front at our boat slips. Marina coming soon.
We welcome up to 80 lodging guests and are limited to up to 175 guests/visitors total at the property for events.
Site Fees may include exclusive use of the private beachfront and pavilion for a period of time -- OR use of the private beachfront and tenting the courtyard or beach, depending on your package selection.
All events are customizable for longer time frames and more.
There is no space to store rental equipment, so setup and teardown must occur the same day.

To book direct for an upcoming wedding or group event at Casey Key Resort, please text details of the event and your name to 941-488-6210 and a Event Coordinator will contact you as soon as possible.